Truly a celebration of Houston.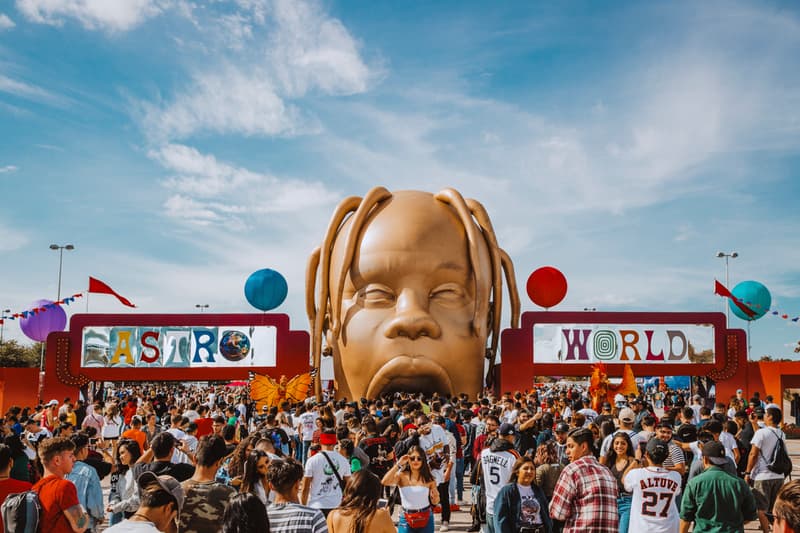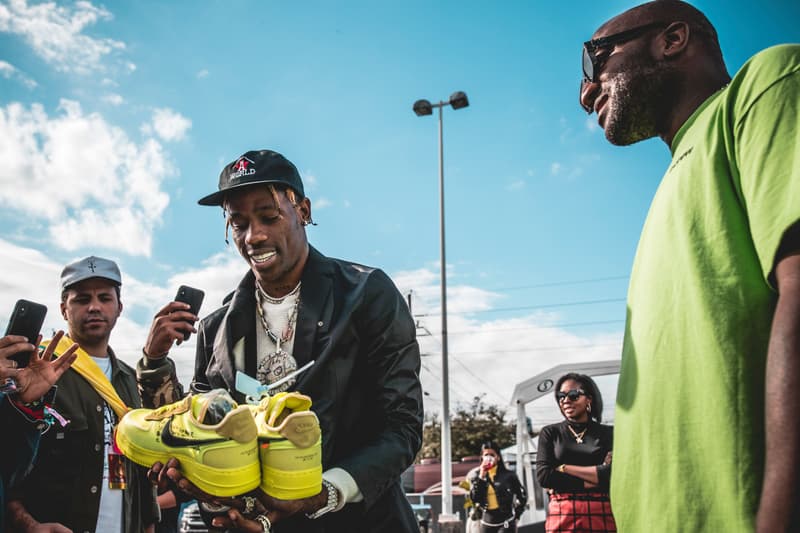 This past weekend, Travis Scott gave back to his hometown of Houston, Texas with the first ever Astroworld Festival. In recognition of the event and Travis' continued contributions to the city, Houston's mayor Sylvester Turner and the City of Houston proclaimed November 18 will now be celebrated as "Astroworld Day."
Taking over the NRG Park, 40,000 attendees took part in the inaugural celebration of hip-hop and Houston culture. Aside from the headlining performances from La Flame, Post Malone, Young Thug, Rae Sremmurd, Sheck Wes, Virgil Abloh and more, legends Bun B, Slim Thug and Paul Wall also graced the main stage with an unexpected Houston All-Stars performance.
Also, paying tribute to the undeniable influence of Houston legend DJ Screw, a Screwed Up Records pop-up shop was held inside the festival. Made to look like a replica of the iconic location, the retail experience sold custom merch and hosted an archive of Screw's chopped-and-screwed mixtapes.
What makes AstroWorld unique outside of the music lineup is the actual carnival elements of the festival and the historical nostalgia that is unique with the city of Houston. The seasonal theme park was shut down in 2005 after its 37-year run; many of the residents that were born and raised in H-town visited and grew up attending Astroworld, with it becoming a major fixture in the community. The ability to bring Astroworld back to life for the new and old generation can be both beneficial for the city and for Houston financial plus a way to show Houston's rich musical history. With additions like more new gen H-Town artists on the lineup and building even more on the carnival aspect of the festival, Astroworld has huge long-term potential.
It is interesting to note that the event took place right across from the AstroWorld amusement park, that serves as the title inspiration of Travis' third studio album. Looking to bring back the wonder and imagination the area once brought, the festival featured roaming performers, a ferris wheel, drop tower, carousel and midway games named after Travis' songs and lyrics. Prizes awarded at the midway games included Travis' previous tour merch, Jordan Brand collabs and copies of NBA 2K19. But the most impressive attraction was definitely the 35-foot-high planetarium, which featured a 4K-HD projection designed to make attendees feel like they were drifting through space and accompanied by the Astroworld album.
Check out a photo recap of Travis Scott's first ever Astroworld Festival above.
In case you missed it, Travis Scott is rumored to release an Astroworld-themed jewelry.
PHOTOGRAPHER

JULIAN BAJSEL, AB.GONZALEZZ, BRANDAN NART, ROGER HO, KIRBY GLADSTEIN
Source : https://hypebeast.com/2018/11/astroworld-festival-2018-recap-photos